1. Finish welding up the 2 rear boxes
2. Cut and install the plywood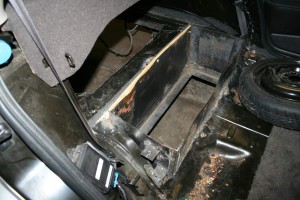 3. Cut vent holes in and out on both boxes with inlets on both that may be able to be closed some in the winter.
4. Install vent pipe between the 2 boxes (it will carry a cable between the boxes)
5. Make brackets for the rear seat that got moved forward 5 inches
6. Use Great Stuff to seal up the cracks around the boxes and sheet metal of the vehicle.
7. Finish lids.
8. Silicone cracks in the inside box corners.
9. Paint everything flat black inside and out with Rust-oleum enamel with my paint gun and primer nozzles (large openings)
10. Will add a vent fan when it comes in.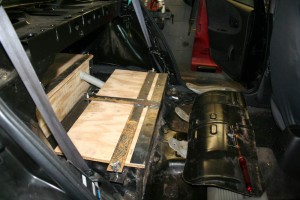 Both Rear Battery Boxes